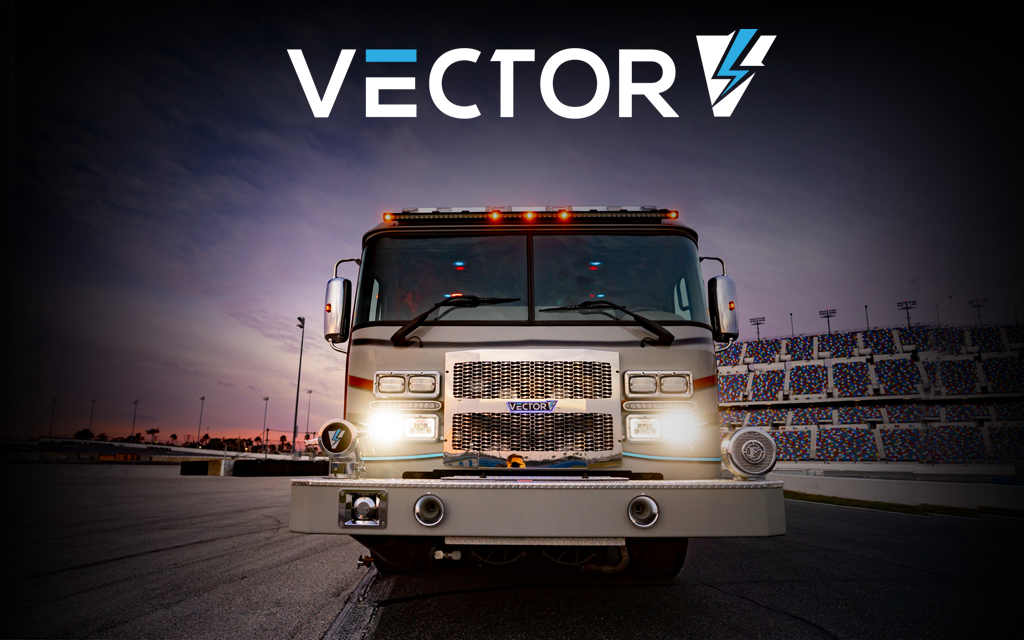 100% ELECTRIC POWER.
ENDURING PERFORMANCE.
Energize your firefighting capabilities and protect your crews and the environment from air and noise pollution with Vector, the first North American-style fully electric fire truck. With the most powerful, longest-lasting battery performance on the market, this truck drives and pumps on electric power only—able to conduct 100% of ground duties with 100% electric. Customizable to meet your needs, Vector answers the call with cleaner, quieter operation.